Traditional Classical Feng Shui Master and Tzi Wei Dou Shu Master Consultant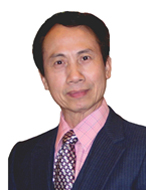 Master Yau is the embodiment of more than 40 years of dedicated experience in Classical Feng Shui consulting. His expertise has helped hundreds of businesses, families, and individuals throughout Asia and the United States in the appreciation and application of Feng Shui principles to their personal and professional lives.
Feng Shui secrets are passed down from one generation to the next as part of a closely kept Chinese tradition.
Master Yau is the inheritor of many centuries of Feng Shui practice by Yau family tradition; his lineage, stemming from Guangdong, China, can be traced back to the Great Grand Master Yang Yung Song, the reputed founder of Feng Shui.
The Yau family Feng Shui tradition since the Qing dynasty is now 480 years old. Master Yau started learning the traditional Classical Feng Shui from a very young age from his father, the Grand Master, while his own father had learned Feng Shui from Master Yau's Great-Grandfather.
Such a long and continuous heritage has allowed for the constant refinement and enrichment of the Feng Shui concept. With his own innovative blend of both Feng Shui and Tzi Wei Dou Shu, Master Yau brings this tradition into the modern age, creating Feng Shui solutions that are specifically tuned to the client 's individual needs.
Master Yau has appeared regularly on numerous television shows and interviews throughout Asia and within the U.S. He welcomes such opportunities to introduce and educate the public on the benefits of Feng Shui.
---
Words from Master Yau: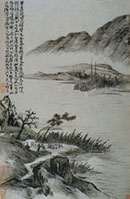 The power of Feng Shui, combined with Tzi Wei Dou Shu, can create positive energy and good fortune in your life, lead you out of difficult situations, and enable you to understand your everyday in a different light. Feng Shui balances personal interaction with the environment. As we know, there is a time to be aggressive and take risks, and there is a time to be patient and weather the storm. Feng Shui helps you negotiate and manage these alternatives, allowing you an edge that can open the doors to a new level of prosperity and well-being.
Every residence or place of business has different Feng Shui. Like people, no two places are exactly alike, and it is the particular combination of place and person that makes every Feng Shui solution different. My many years of professional experience allow me to read these differences clearly and develop a Feng Shui solution that fits the unique needs of the individual. Like so many of my clients have already done, you, too, can enjoy a new level of well-being and success in your life with the harmonizing power of Feng Shui.
---

Master Yau is featured in a numerous talk shows and television programming domestically and abroad and welcomes the opportunity to spread the understanding of Feng Shui and its ever present influence in our daily life. Master Yau has been featured on the Home & Garden Television Network.
---
Recent Customer Testimonials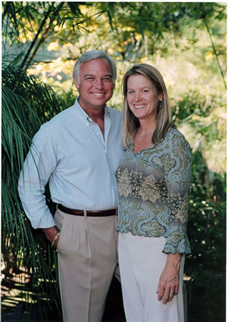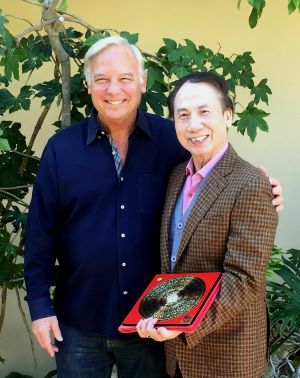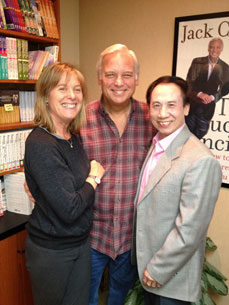 "I highly recommend Master Yau to anyone who seeks more harmony, wealth, health, and prosperity in their lives. Master Yau has worked with us to make adjustments to harmonize, balance, and free the positive energies in our home and offices in favor of and according to our unique individual profiles. Our home now feels more balanced, energized, and supportive than it ever has. We are constantly getting comments from friends and family that they actually sense the balance of the energy and how comfortable it makes them feel.
As an integral part of Master Yau's consultation, his readings of our Life Chart (Tzi Wei Dou Shu) have given us powerful insights into the core of who we are individually and in relationship to each other and the world. Traditional Feng Shui consultantHe has also helped us become more aware of what we have been dealing with in the past, and the challenges we will face in the future, the potential rewards we can expect if we approach them correctly, and the most auspicious times for undertaking our most important endeavors. As a result, we have been experiencing greater ease and prosperity in all areas of our life, finances, relationships and health.
"He is a true Feng Shui Master and a man of great warmth and integrity."
-- Jack and Inga Canfield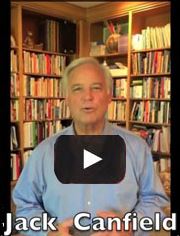 Co-creator of the best-selling "Chicken Soup for the Soul" series,
Co-Author of "The Success Principles",
Featured teacher in "The Secret,"
Founder of the Transformational Leadership Council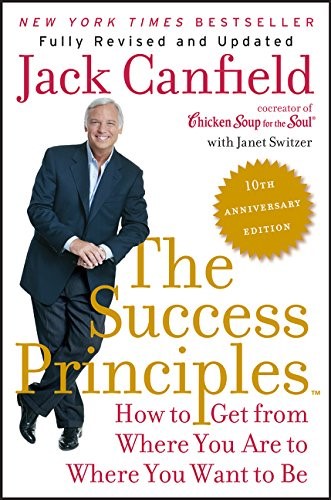 ---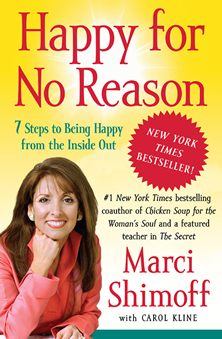 I have been extremely fortunate to work with Master Yau for the past seven years, and I have gotten astounding results. He's done the Feng Shui for the graphic elements of my books, Happy for No Reason and Love for No Reason, and they debuted at #2 and #3 respectively on the New York Times bestseller list. In addition, every year he does the Feng Shui for my home, and since working with him, I have had abundant success, great prosperity, wonderful satisfaction in my work, deeply fulfilling relationships, and most important, profound inner joy, peace and well-being. Master Yau guided me to make many changes in my home, and I noticed immediate benefits from every change he suggested. In reading my Chinese Tzi Wei Dou Shu life chart, he shared with me ways to protect myself from potential problems and prepare myself for potential opportunities.
Master Yau is a TRUE master - he is brilliant, effective, and deeply caring. His ideas really work! I give him the highest recommendation possible, and I consider him a huge asset and blessing in my life.
-- Marci Shimoff
Professional Speaker
#1 NY Times bestselling author,
"Happy for No Reason", "Love For No Reason", "Chicken Soup for the Woman's Soul"
www.MarciShimoff.com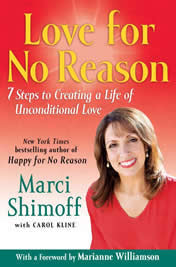 I feel so fortunate to be working with Master Yau--his feng shui wisdom has been invaluable to me. Over the past few years, his consultations have brought wonderful results in both my business and my personal life. I am experiencing more balance, vitality, health, success and most importantly, deep inner peace and happiness.
In addition to consulting with me about my home, Master Yau has also consulted with me about the design of my books, my courses and other printed material. His guidance has helped make the products more inviting, accessible and in demand.
I have many examples of the remarkable effects of following Master Yau's advice, but the most immediate result came after he urged me to move a mirror out of my office and into my living room. Within one hour of moving that mirror, I received a call out of the blue telling me that a major media project I had proposed one year earlier and thought was never going anywhere had suddenly and inexplicably been approved and funded. It was astonishing.
I am delighted to recommend Master Yau to anyone. He is a master of feng shui, a wise soul with a good and generous heart, and a complete joy to be around. I consider him a great blessing in my life.
- Marci Shimoff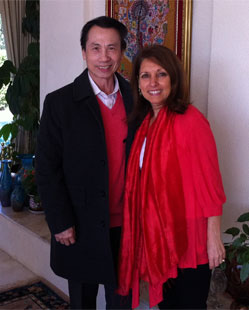 I consulted with Master Yau on the design of the interior and covers for my last two books. I deeply appreciate his wise advice and expert guidance. He worked very hard to make sure that the images we used and the overall layout and design would support the message of the books and the success of the projects. I love the final designs, and I'm certain that his guidance helped both books became top New York Times bestsellers! Master Yau is a true feng shui master whose joy, dedication, and talent make him a pure delight to work with.
- Marci Shimoff

---
We Love Master Yau!! His Feng Shui has brought us so much luck, prosperity, success, and harmony. He truly is a Master and Wizard!!
- Casper Van Dien, Actor
- Catherine Oxenberg, Actress, Mother, Princess

---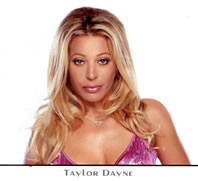 "Master Yau came to my home for the first time 2 years ago. His extensive chart alone was incredable of my birth sign, date and how it would be effected that year and further. When he went thru my home and moved furniture and then explained all the remedies and wrote them down for me and explained (which took over 4 hours ) I knew I was with someone who truly is an artist. That year I had many enhancements in my life. I skipped a year and I knew I needed his adjustments. As my new year unfolds and blossoms in my home and my spirit I can look forward to next years testimonial."
- Taylor Dayne
Multi-platinum recording artist
---
Our lives have been rewarded richly since we have been consulting with Master Yau. We can't emphasize the power of his Feng Shui knowledge as it has brought my wife and me more harmony to our home and in our lives. The rooms in our home illuminate a warm and harmonious energy which has brought us a sense of wonderful and powerful spirituality over a reasonably short period of time.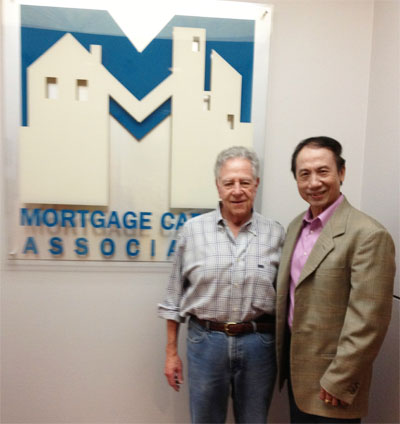 Our lives are better since our association with Master Yau began a few years ago. We have benefited in all that we do as a result of it. Our business endeavors have improved to where we are experiencing record growth and profitability while our life thrives.
Knowing the value of a true master of Feng Shui, Master Yau can enrich your lives as he has ours. We strongly recommend that you consult with Master Yau and make your personal and business lives more remarkable as he has ours.
-- Jay M. Steren and Naree Steren
Managing Founders of Mortgage Capital Associates, Inc.
A nationwide mortgage banker.

---
It is my pleasure to highly recommend Master George Yau, a classical Feng Shui practitioner at the pinnacle of his profession and a wonderful, caring human being, whose personalized classical Feng Shui services I have been fortunate to experience.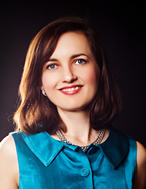 Having read at least ten books on Feng Shui over the last three years, I was getting nowhere after I implemented the changes in my environment that were recommended in some of them. I wondered if it was because the advice in many of the books sounded too simplistic, inconsistent and oftentimes contradictory. I soon came to the conclusion that since Feng Shui is such a complex art and science, a very limited and simplistic understanding of Feng Shui derived from just reading several English-language books can be hazardous, and that I should only rely on the professional advice of a true classical Feng Shui practitioner. I was ready to follow "The Secret" and put the Law of Attraction into motion to start living an extraordinary life. So I began looking for a classical Feng Shui practitioner in Denver, Colorado, to help me find a new home with great energy that would better support my goals and help manifest my dreams. But there were no classical Feng Shui masters in CO. After an extensive search and interviewing several out-of-state classical Feng Shui practitioners I contacted the international classical Feng Shui Master George Yau in Los Angeles, CA. He not only helped me avoid expensive house buying mistakes in Denver, Colorado, but immediately created subtle energy shifts in my existing environment which quickly led to remarkable opportunities in other areas of my life.
In today's uncertain times, when you start using Master Yau's international classical Feng Shui services and diligently follow and implement his advice, based on your own Life Chart (Tzi Wei Dou Shu) he develops for you, rest assured that it's only a matter of time for the Universe to start responding to the improved energy flow in your environment by sending great opportunities your way. Let the magic begin…
- Nina L. Ivanichvili
CEO, All Language Alliance, Inc., Denver, Colorado, USA
Translators & Interpreters in 100+ Foreign Languages
www.languagealliance.com

---
"Master Yau is part of our family budget that we can't do without!"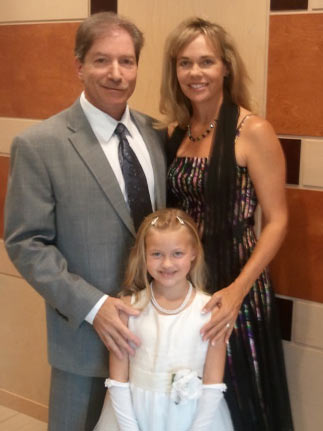 My husband and I met Master Yau over four years ago. We had recently moved into a new home. We found that our health was being challenged, our sleep was minimal at best, our toddler was plagued with nightmares, and our businesses were struggling. Instantly upon meeting Master Yau, we knew we were in competent kind hands. We could feel his warmth, his genuine concern for our family and his generations of experience that preceded him. After reading our charts and studying our home, Master Yau came up with a comprehensive plan that immediately began shifting the energy in our home. The first thing that we observed was that our daughter (with a simple rearrangement of her bedroom) was beginning to sleep through the night more regularly and so were we. We had a few structural changes that we needed to make in our home and we charged forward with these adjustments with much enthusiasm. Once we had the cures in place, along with Master Yau's blessings, we really began to see results. Our home became the restful and healing place that we had dreamed of and so desperately needed.
Today, we still have challenges, yet they are much easier to embrace as we flow within our energy source. We have Master Yau come to our home each year to reassess the changes in universal energy flow and how we can best flow with it.
Thank you, Master Yau!
- Andrea and Stu Davis from Scottsdale, AZ




http://andreadaviscre.com

---

We were introduced to Master Yau by one of our clients. We had just opened up our new mortgage office and, while things were going well, we wanted to take our business to the next level. Master Yau had created a chart based on the birth dates/times of the company owners and used that to help optimize the energy for our business. In fact, Master Yau came out to analyze both the office and home environments to ensure the Feng Shui's Chi was optimal in all aspects of life.
His recommendations included moving furniture, changing some wall colors, avoiding the use of certain entry points, and addition various pieces of artwork, plants, and Feng Shui statues around our space.. It took a few months for the new energy to take effect, but boy did it ever!
Our business has grown exponentially and we are now looking to expand. We are so pleased to have met Master Yau and are very happy with his Feng Shui consulting services.
- Kristen Wong
Business Development Director
RPM | MORTGAGE
Marina Del Rey, California

---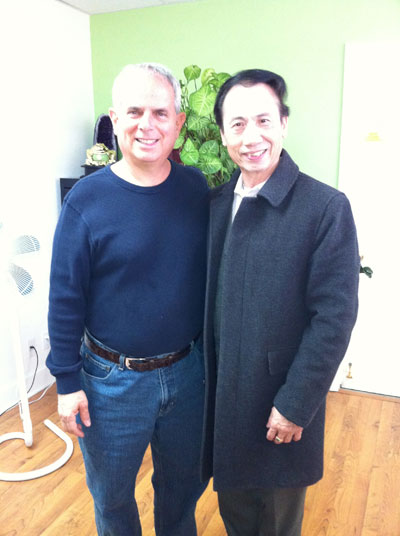 I have been to many Feng Shui experts over the past 15 years. Master Yau is head and shoulders way above the rest. He is truly a Feng Shui master. My wife and I did it in internal test right after the first time we used him. We had a fountain which we bought three years before which was defective and not an original as was claimed by the seller. We had been trying to get our money back for over three years and had basically given up. Three weeks after we worked with him the seller picked up the fountain and gave us $3900 in cash. From our perspective this was truly a miracle. We highly recommend Master Yau.
- Hale Dwoskin
New York Times best-selling author of "The Sedona Method"
Featured teacher in the movie and book, "The Secret".

---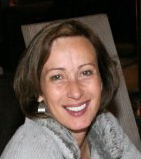 I have been receiving support and guidance from Master George Yau for many years and several residences. During these years, I have been given the gift of understanding my physical world. I had no idea what impact a house had on its occupant until i was advised by Master Yau about the shortcomings of a house I lived in, unhappily, for several years. He mitigated the bad feelings and advised me I'd never be more supported than middle if I stayed in the residence. I moved to another place that he said would be healthier and happier for me and he was right, it suits me so much more.
Now I have Master Yau come to adjust for the changing of the years, each year refining for the impact of my personal year and the global conditions. Life is ten times improved from my other residence and I am happier in work, money and life in general.
The other benefit of the counseling that Master Yau provides me is knowing when things will happen. I no longer struggle to overcome what can not be overcome. I wait, or work on areas that can be worked, awaiting the time to put my energy into a goal, knowing it will be the time to succeed. No more wasted energy or frustration. Life is more peaceful when you have focus and direction, both of which Master Yau has guided me toward. And he sets up my residence to support those actions.
I would never move into a new place without a consultation and have an update every year. Many of my friends have seen the changes in my life and have hired Master Yau to do their homes to great success. I am looking forward to the time when I can build a house specifically for my aspects. For now, I have remodeled my residence recently and after the recent Year of the Ox update, I am again flying high on the increase in my business and happiness. Just when I thought it couldn't get smoother sailing, it got faster.
Thank you Master George Yau for the times you have counseled me and situated my house for the support you give me to have a great life.
- Karen Thornton
Associate Producer
Comedy Central Television

---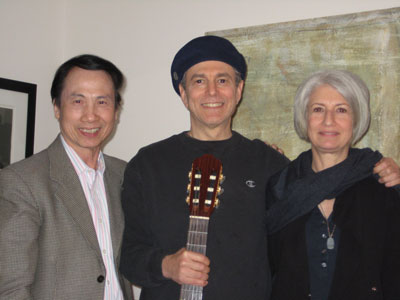 "A visit from Master Yau is an uplifting experience. From the moment he begins to work with you it is apparent you are in the hands of gifted practitioner and a true master. After we made the adjustments in our living space that he recommended, our home felt clean and balanced in a new way. Our luck with finances and health has markedly improved, in spite of these difficult financial times. I recommend Master Yau to anyone who wants the energy of their home to support their every endeavor. He is both a master and a man of integrity and warmth."
- Stephen
Marin County, California

---

While interviewing architects for designing our future home, one of them asked if I would be interested in hiring a Feng Shui expert, and recommended someone in Arizona. I decided to search on my own. I came across Master's Yau website and felt he might be the one worth talking to. It turned out that I was right.
Master Yau visited our lot located in Scottsdale,AZ,and as promised, shortly after had the plan ready, with room placement based on our best directions, as guided by our birth dates and places. He also specified locations of beds, toilets, stove,sinks, fireplaces,and doors.
My husband ,who was very skeptical about Feng Shui, is very impressed with Master Yau. We both found him to be efficient, reliable, and a pleasure to work with.
Master's Yau foresight can be exceptional, for example, he mentioned that according to my birth chart I should anticipate an abdominal surgery this year. This was unexpected, however it came to be true seven months later.
We would recommend Master Yau to anyone, for any size project, without hesitation.
- M.Dunn, M.D.

---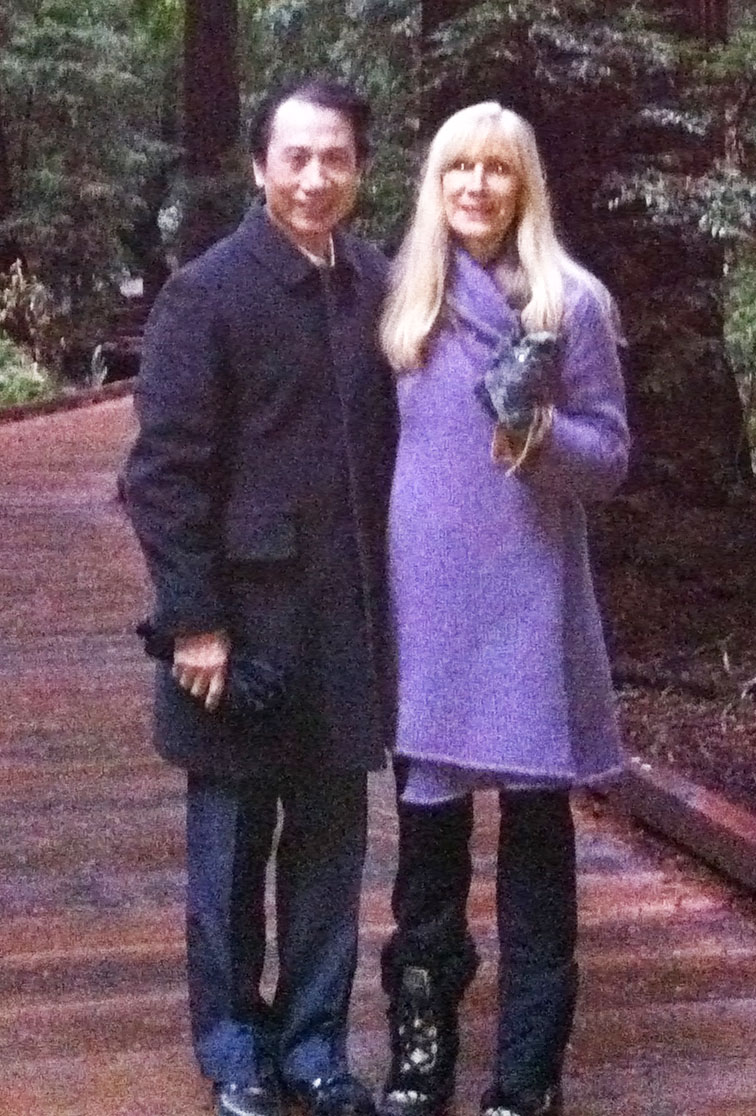 I am very happy to recommend Master Yau, a gifted feng shui Master who has made a huge difference in my home and in my life. His system is very complete: he energetically balances the home you live in, and also focuses on what you, as an individual, need from your environment. Everyone who enters my home acknowledges the energy, and the changes from how it felt previously. Once the energy in my home opened up, there were many positive shifts and changes in my life. I wholeheartedly recommend Master yau to anyone who wants to feel the ease and flow restored in their life!
- Dr. Mary Thomas Weiss

---
See Master Yau's Approach to Feng Shui