Contact Traditional Chinese Feng Shui Consultant Master George Yau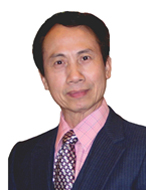 Developing a successful Feng Shui solution for your business or home depends on understanding your unique environment, your life luck, and goals. Master Yau's world-class Chinese Feng Shui services will give you and your company a hidden advantage in tough economic times, and ensure smooth sailing into your new life.
Master Yau has appeared regularly on numerous television shows and interviews throughout Asia and within the U.S. He welcomes out-of-state and international consulting opportunities and corporate speaking engagements to educate your staff about the benefits of Feng Shui.
Master Yau is available for on-site business and residential Feng Shui consultations in most areas of the United States, including California (Los Angeles County, San Diego County, Ventura County, Orange County, Riverside County, San Bernardino County, Santa Barbara, San Francisco, Marine County, Oakland, San Jose, Palo Alto, Sacramento); Colorado (Denver, Boulder, Aspen, Cherry Hills, Vail, Central City, Highlands Ranch, Evergreen, Castle Pines); Las Vegas, Nevada; Seattle , Washington; Chicago, Illinois; Miami, Florida; Arizona (Sedona, Phoenix, Tucson); Texas (Houston, Austin, Dallas, San Antonio); Iowa; Massachusetts; New York; Pennsylvania; New Jersey; Virginia; Charlotte, North Carolina, and other places.
Please call 818-470-4410 or use the form below to inquire about Master Yau's Traditional Feng Shui consulting services for corporate and residential clients- even if your geographic area is not listed above.