How Master Yau's Traditional Feng Shui Can Improve Your Business and Your Life.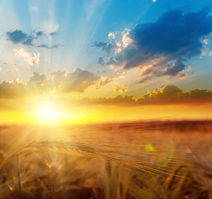 Traditional Chinese Feng Shui is a complex science and art of using your surroundings to create the most positive energy, or Chi, which has profound influences on your life.
Feng Shui energies applied correctly to your life by an experienced Feng Shui consultant are the key to opening the door to success.
Finding a new home or a new business space with optimal Feng shui energies is every person's and every business owner's dream. My most important responsibility is to match each property with the unique Feng Shui energy needs of each client.
Once this is achieved, it powerfully translates into extremely positive changes in my clients' lives.
Often times, clients using my Feng Shui consulting services are searching for something more and consult me to build a Feng Shui house. Other times, a Feng Shui remodel of the existing home is the best solution to achieve spatial harmony filled with lucky and prosperous energy. I have helped many clients and worked very closely with their architects and designers to achieve these dreams with spectacular results in their lives and prosperity.
While Feng Shui is often thought of as a means to creating prosperity, often times my clients first contact me when facing their greatest struggle, or experiencing great personal loss, grief, trauma, medical illness, or lawsuits.
My philosophy is that effective and responsible Feng Shui consulting comes from a deep understanding of my client's life, particularly in ways that they themselves do not fully understand. This begins with listening with an open heart and an open mind combined with careful reading of their Feng Shui life chart. Everyone in this world carries with them different kind of negative energies. Those negative energies may come from their lives, or from a past injury or regret. It is the function of the Feng Shui Master to enable the release of those harmful energies and promote positive Chi and, therefore, positive changes.
Many of you need Feng Shui to improve the quality of your life and ensure continued prosperity. Some of you might face career problems, financial problems, love problems, or health problems, and are searching for answers to improve your situation.
Please feel free to contact me today to schedule your Feng Shui consultation to bring the power of Feng Shui into your life.
I am Master George Yau, and it is my honor to serve you.