Chinese Feng Shui Consulting - Master Yau's Approach
Master Yau's dynamic integration of Feng Shui and Tzi Wei Dou Shu delivers wholly customized spatial solutions unique to the individual needs of his clients.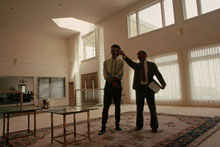 Have you ever wondered why a home with auspicious Feng Shui may bring fortune to its particular owner, while the same home can bring hardship to a different owner or individual? This problem pinpoints the intimate connection between a particular individual and the Feng Shui of their space. For this very reason, there can be no such thing as a ready-made Feng Shui solution to fit all needs. And while many Feng Shui consultants are adept in their understanding of how Feng Shui arrangements work in general, few excel in truly creating the most optimal marriage of solution and individual.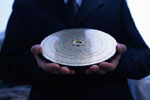 Master Yau not only recognizes and serves the individual's exact character and spatial engagement, but he also goes one step further in enhancing personalized Feng Shui configurations with the power of Tzi Wei Dou Shu. Tzi Wei Dou Shu provides a closely detailed and intimate portrait of a person's characteristics and behaviors, which in turn makes it possible to identify exactly what areas offer the greatest potential room for improvement. This is where Feng Shui enters the picture to dramatically enrich the positive influence your environment can have on all parts of your life.


The remarkable synergy of these ancient arts makes for an unparalleled match between the individual person and their surroundings. It is this dual discipline that distinguishes Master Yau's practice and sets him apart from other Feng Shui practitioners.
See: About Master George Yau
Words from Master Yau

Feng Shui formula is not universally applicable to all individuals. Master Yau has combined and integrated Feng Shui and Tzi Wei Dou Shu to create the most effective and individualized Feng Shui solution for his clients. This practice is unique in that Feng Shui and Tzi Wei Dou Shu are used hand in hand.
Master Yau integrates the art and science of these two ancient disciplines that have stood the test of time to achieve prosperity and harmony in the whole person.